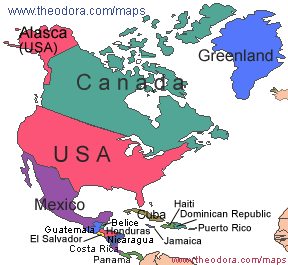 Well, this is home. We are no different from anyone else - when it comes to traveling, you always leave your own back yard as the last place you want to visit. We have traveled extensively by motorcycle through the western USA and Canada and been to Baja California (Mexico) several times on the motor bikes.
There's not a lot of content in this section because we have not scanned any of our pictures from all of our holidays - and that really wouldn't be in keeping with the spirit of what we are doing. You will find a small amount in the Canada section from our initial trip in 2000.
So, we'll just have to get back to the North America one day and spend some time traveling and documenting this continent too.