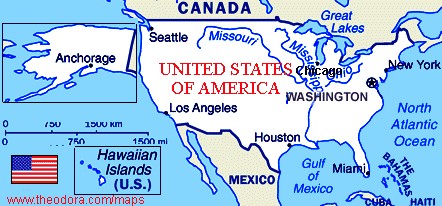 The United States. Love it or hate it, the U.S. has definitely had an impact on the world. We will leave it to the reader to make the determination of the impact. We've got too much riding to do and to much world to see.
We have not put much in this section because we do not have much in the way of photos available to include in anything we would write — they are in storage. We have written a small bit about the areas that we do have pictures for and that can be found in the Travelogues Section.
We left North America in July of 1998. We think that by the time we get back here we will be in full need of every creature comfort we can find. But, who knows, we may find someplace in our travels that we never want to leave and never go back.