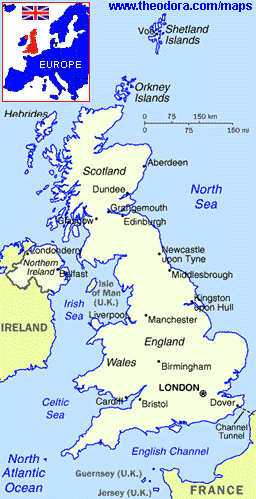 We have had the good fortune to spend time in the United Kingdom on several different occasions, such as two Christmases in London, a two week trip through Wales, East Anglia and Yorkshire and a one week trip in Scotland. While we enjoyed this we found that we want to go back and experience more.
One of the things one learns very quickly is the routine for taking ferries. There are many and they take numerous forms. One of our favorites run between Hull and Rotterdam/Zebruge. This is different from most of the ferries because it is overnight. One gets on the ferry at 6:30 PM and arrives at the destination port at 8:00 AM the following day. This may sound like it is a bit much but it turns out to be very cost effective if you figure the cost of overnight accommodation as well as ferry passage. This way you get to do your traveling while you would normally be stopped for the day. There are numerous ferry companies offering transport to/from the UK. P&O Ferries and Stenna Line are two that we have used and have usually been satisfied.
For the most part the drivers in the UK are courteous but as we have found there are always exceptions. If you are not accustomed to driving on the left side of the highway it may take some adjusting (see our "Driving In Ireland" article in the Ireland section). The roads in the UK are maintained quite well. One does need to exercise caution on the secondary roads in the country due to the narrow filed of vission created by the hedgerows. Don't let this keep you off the country roads. Some of the best "pub grub" we have had has been found in remote out of the way inns and pubs located in isolated areas.
For the most part we have been treated very well when traveling in the UK. There are, however, some pubs/inns that have had signs in front of them advising motor bikes need not enter. Oh well, it's their loss by not having had us in their establishment as far as we are concerned.
Camping in the UK can be an adventrue when the weather is wet. Most of the motorcycle campers from the UK that we have encountered at rallies use tents that can be set up in 2 minutes or less and have large vestibules so they can be comfortable when forced into the tent due to the weather. We have enjoyed the motor bike rallies we have attended in the UK and look forward to more in the future.