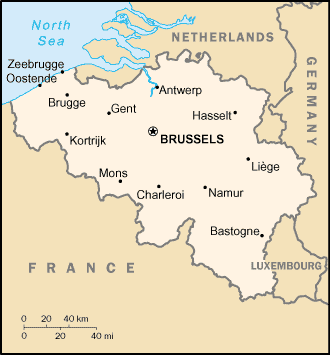 We had traveled through Belgium several times prior to our first stay in the country. Belgium lies at a crossroads for Europe as it shares its borders with four countries (France, Germany, Luxembourg and Netherlands) as well as having 66 km of coastline on the North Sea.
The geographical location of Belgium has made it a European battleground for years. For a generation of Americans Belgium is best remembered for the famous W.W.II battle at Bastogne.
For most of the world, Belgium is best know for Brussels being the headquarters for the European Union and the North Atlantic Treaty Organization (NATO). Belgium is also known as a major diamond trading center because nine out of ten rough diamonds are traded and distributed through Antwerp.
We believe that the southern part of Belgium, in the Bastogne area, has some of the most beautiful motorcycle roads in the world.